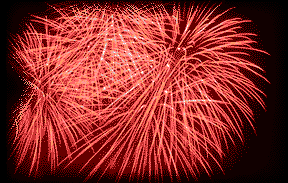 Tri-color, peacock, slivery glittering flower fountains.
One of our best sellers! Green, red & silver fountain with 6 whistles. Great item. 20 sec.

10' high. 2 loud fountains and a brilliant shower of sparks.

10' high. Don't let the size fool you. This fountain is, pound for pound,among the best performers Phantom has, with purple pearls and glittering crackling chrysanthemums.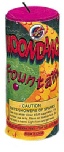 Your choice of 4 different fountains with different effects!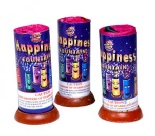 4 different ones to choose from and each has a different effect!

A multi effect fountain! It begins with red/green pearls, changing to gold glitter, then to white chrysanthemum. The finale is a silver crackle with extra loud crackles!

One of our most popular items! It lasts for 3 minutes and is a great value! Green & Purple flitters to gold crackling to red and green crackle, to gold and green w whistle!

Each named after impressive fountains, and each has it's own awesome multi effects! Sold individually.
Out of the top of the keg flows golden chrysanthemums with blue stars, red stars with white chrysanthemums and red and green crackling. The keg is getting near empty, then it flips over and the bottom springs a leak of crackling stars and ground spinners.
Starts with white sparks and delicate blue pearls. Loud crackle throughout the action that simulates the action and noise of a strip of firecrackers. Ends with delicate blue pearls are replaced with red and green pearls against a nice white spray.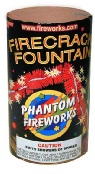 10' + high. 3.75 minutes long. A great load. The longest lasting one we have! Different colors, long with gold, and 6 whistles.
It's new again this year!
Assorted color stars with silver crackle then sizzling flowers with blue stars and chrysanthemum finale. 1:13 Burn time
10' +. Gold leaf to tall popcorn & gold fish, to large tall popcorn.
10' +. Spectacular fish effect traveling pearls, and a crackling finale!
10' +. A 6 pack of reloadable mini fountain with assorted colors and effects.
Crackles, pine needles, pearls, chrysanthemums, whistles
Available at Safe & Sane

Richland Stands
Available at Washington

Legal Stands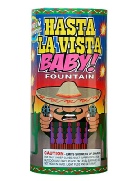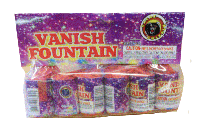 Powerful Springs of Multi-Color Pearls and Crackling Flower
Fountain effects of red star with silver glitter / Green chrysanthemum with crackle.
Nothing gets held back with this explosive eruption of red and blue stars with fringy flowers and then silver showers; red stars with crackling; green stars with yellow glitter then silver showers; green stars with crackling, orange stars with white chrysanthemum
Small fountain of silver sparks in a dark sky.
Brilliant red, white and blue flame hand held fountain...
Begins with a mixture of red sparks and unique gold flitter sparks, resembling pine needles. It is then followed by alternating stages of silver spray and gold crackle and leaf sparks. Loud crackle and long lasting!
This Fountain is 4 long minutes of Gold, Blue, Red, White, Green, Colors with Stars, Whistles, Pine-Needles, Palms & Crackling. The Finale Will Rock Your World!!!
New - Red Glitter Crackling; Green Blue Golden Crackling; Red Green Yellow Sunflower; Green Silver Chrysanthemum to Red Yellow White Flower.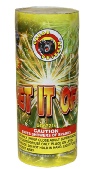 Red Glitter Crackling; Green Blue Golden Crackling; Red Green Yellow Sunflower; Green Silver Chrysanthemum to Red Yellow White Flower.
New - Multi color effect, featuring the color of the fountain package.
New - 2 Minute burn time with lemon pearls and color chrysanthemums with a crackling finale.